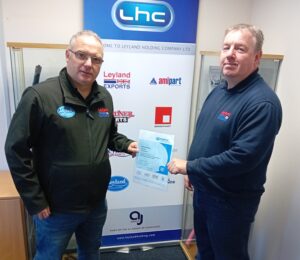 For over 30 years Craig Secombe, our Warehouse Supervisor has played a massive part in Leyland Exports.
He was given the opportunity to further his development with undertaking a Highfield Level 5 Diploma for Operations or Departmental Managers.
After 6 months of hard work and dedication, Craig is over the moon to have passed this course.
Congratulations to Craig!