Does your country require reflective marker tape and boards to remain legal?
We are excited to announce that we have expanded our range of parts to include Marker Boards and Reflective Tape for truck and trailer.
At Leyland Exports, we stock quality European sourced and supplied products that adhere to all UK/EU regulations.
VIEW OUR FULL RANGE OF MARKER BOARDS AND REFLECTIVE TAPE.
Our Reflective Tape is available in white, amber and red in lengths of 12.5m or 50m.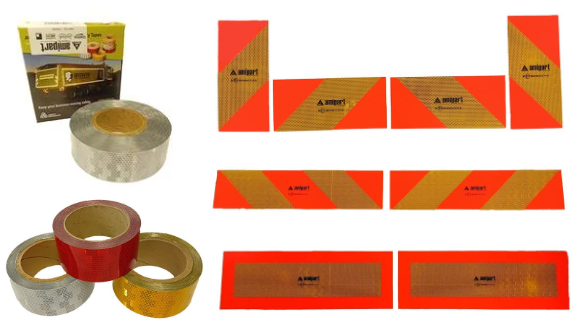 We can supply single rolls all the way through to 40ft containers with mixed, custom orders.
Get in touch with the team today to discuss your truck parts requirements:
Tel: +44 (0) 1772 621 321
Email: info@leyland.co.uk