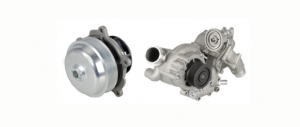 We offer a full range of water pumps covering both older trucks and current Euro 6 versions.
Optimum cooling is critical to the performance and longevity of your truck. A failed pump causes significant consequential damage, so it's false economy not to change it if it's worn.
Don't forget, you might also need the belts and tensioners to go with it!
Get in touch with us today with your truck part requirements.
Please provide us with your vehicle details or a part number. Our team is more than happy to provide you with a quote:
+44 (0) 1772 621 321
info@leyland.co.uk
www.leylandexports.com