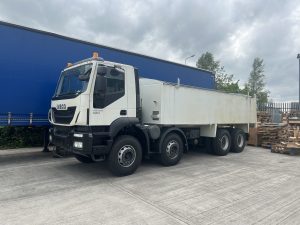 It's not often we are asked to deliver complete new trucks, but for this long standing customer of ours, we weren't going to let him down.
As you can tell from the cloudy skies, the truck is currently at our offices in the United Kingdom. It won't be long before this truck is on the road through sunnier climates and delivered to it's final destination in the Falkland Islands.

We will always try and assist our customers with any requirement that they may have. If there is ever something we are unable to help with, we always provide alternative options to make their sourcing of truck parts as easy as possible.
Get in touch with the team today to discuss your truck parts requirements:
+44 (0) 1772 621321
info@leyland.co.uk