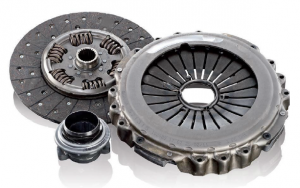 Our Clutch Kits ensure that all parts are the same age and fit for purpose.
DAF CF/XF 430mm manual adjust 16 speed ZF gearbox £225.00 – min. order 3 off (3400122101).
Clutch Plate for above £78.00 – min. order 5 off (1878054933).
DAF 430mm AStronic Clutch Kit £295.00 – min order 2 off (3400700368).
All prices ex works UK.
If you are unsure which clutch kit you need, contact us with your truck chassis number and we will be able to assist you.
All truck parts are available for quick turnarounds to all global destinations.
All OEM numbers are for reference purposes only.