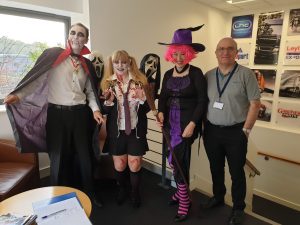 We celebrated Halloween in style this year.
Everyone in the office dressed up and we had a competition for the three best costumes.
The finance team (blog post image) were using the competition to raise money for Children in Need.
We had witches, ghouls, Count Dracula, and Bob Marley even made an appearance!
What do you think of our efforts?